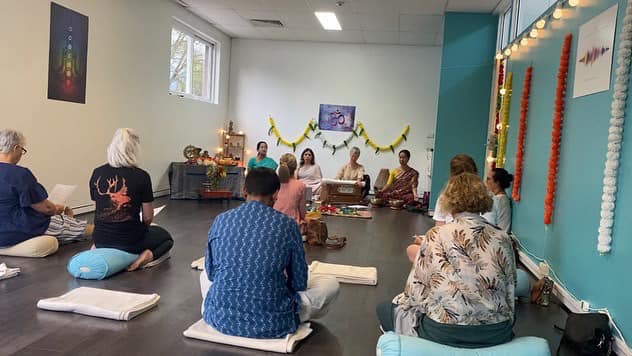 Kirtan Time
5:00PM – 6:30PM AEDT
Description
Bhakti Yoga is the supreme form of yoga, which needs complete submission. Bhakti yoga heals at emotional and mental body which means it is very beneficial for managing day to day to stresses of life. Kirtan is a devotional practice that helps to uplift the mind, open the heart and bring inner peace. It is the fastest, easiest and most joyful way to achieve peace of mind. The mantras are mystical universal sounds that resonate with our chakras and remove negative energies. 
Kirtan (Chanting) is not only the most fun way to meditate
like laughter yoga, it is also good for our overall health.
It can be quite therapeutic:
Anxiety, depression, insomnia

Release stress and tension

Good for Voice Culturing
The session will be followed by Chai and light snacks (prasad and savoury).
Special Instructions
The studio is above the IGA, you can use staircase or lift via IGA. You can come in smart casuals (Children can join you too) MM volunteers will guide you at the event.